Name: Sharpz
Class: Paladin - Holy : 51/5/15
Armoury link:
Professions: Engineering : 450 / Enchanting : 460
Why are u applying to Revenant:
I'm makeing this apply because i heard lots of good things about the guild .. and for the raiding ofc (: Maybe make some new friends and that stuff (:
Is there anyone in Revenant who can vouch for you:
I have been talking whit Hrco some so im gonna pick him! =)
Previous guild. Why did u leave/ got kicked:
i just left the guild Lifetime.. the leading failed so i didn't really like it in there so i just wanted to get out of there. ;s
What raiding experience you have:
Tbc : Cleared everything
Wotlk:
Naxx 10/25 : Cleared
OS 3D 10/25: Cleared
EoE 10/25: Cleared
Ulduar 10/25 : 10/14 - 10/14
ToGC10/25 : 10 mans cleared whitout a wipe. 25 mans to twins only
Icc10: 12/12
Icc10 Heroic: 5/12
Icc25: 11/12
Icc25 Heroic: 3/12
What kind of PC and connection do you have:
50 Megabits download / 10 upload
And dunno really about my computer .. i run wow on ultra whit 60fps in dalaran (:
We raid 3 times a week; tuesdays, thursdays and sundays and we require people to atleast raid these days. Can you raid these days?:
I can raid when ever you need me =)
Do you speak and understand english since this is the langauge spoken during raid?
Yes i do understand English perfektly and talk it nicely (:
Can you handle critisism and do you use this to improve your general performance?
Yes ofc i do (:
Tell us something about yourself: Remember this is the first impression we get from you so make it worth it.
Hello there my name is Alexander Bünger i'm a 17 years old dude from Denmark.. I'm a funny guys friendly and helpsome .. when i raid im focused and takes it serious ( i can ofc have fun in the raid but it won't be like the one failing =) ) i have been playing wow since Tbc started back there was i hardcore raiding. here in wotlk i have been more focused on pvp since i was on the best bg ... then i got tired of all the pvpin' and moved server to this one to get a new start (: i'm not that good to tell things about me so thats what you can get here and now (:
Here is a pic of my UI (: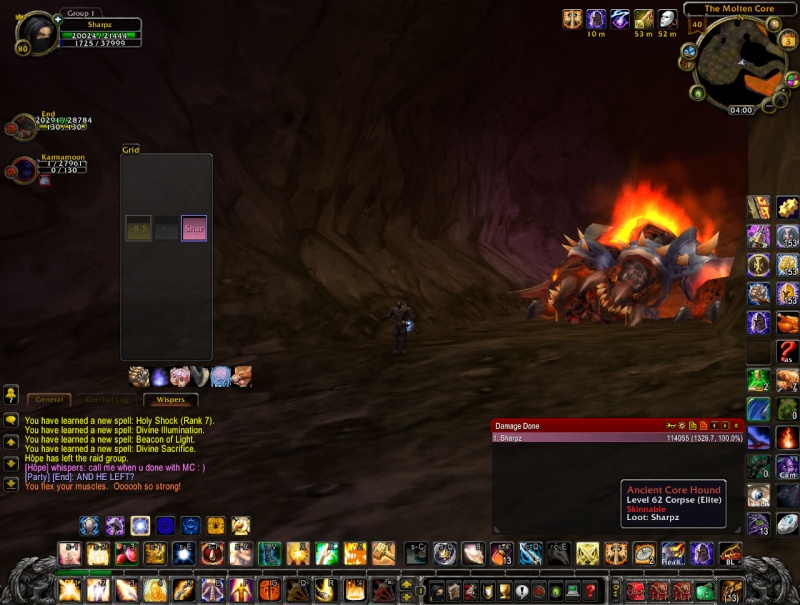 - Sharpz / Alexander (;